When I was at the youthful age of ten, I knew I wanted to be an interior designer; and my heart have since been fixated on designing dream homes. For quite some time then, I never even thought about having to design commercial spaces and whatnots, I was merely so focused with wanting to design residential interiors. Up until this age, I'd rarely be caught researching on designs not pertaining to residential designing. But when it hits you, it hits you. Today, I am sharing a personal favorite eye-candy hotel design of mine, Mandarin Oriental, Barcelona. Welcome to HABYT's first virtual hotel tour, "disfrutar"!
First off, the commendable and infamous Blanc Brasserie & Gastrobar (aka Restaurant Blanc).
With an interior owning such an amount of charming personality (not to mention great food, or so I read . No doubts about that, but I wish I'd be privileged enough to share from experience :p ), no one should dare question why this is the "essence" of the hotel.
Now knowing the reason why this was a love at first sight for me, let's formally walk in from the entrance.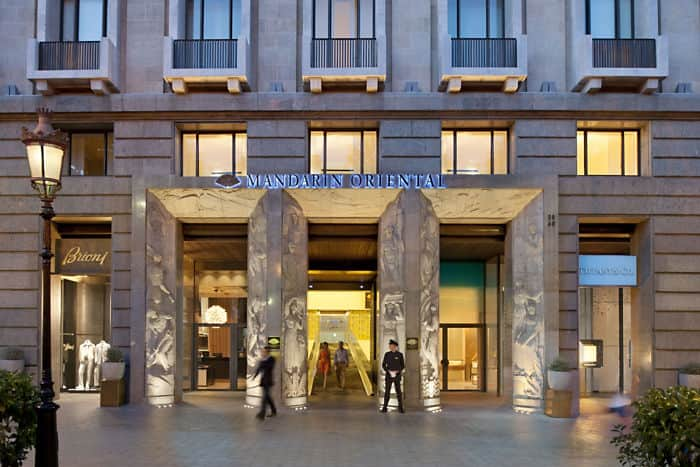 The atrium. It's white, rigid lines are contrasted by the peeping colors and playful shadows emitted from adjacent rooms. Glorious and captivating in pairing. "Experience" will definitely be encountered passing through an atrium as whimsical as this.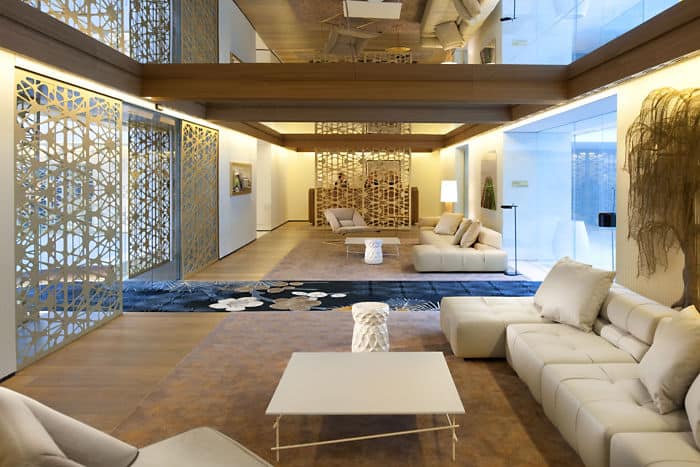 From the thumbnail, there seemed to be an odd but strangely amusing waterworks going on in the walkway. (They would have pulled it off!) The mirrored reflection at the ceiling is an added detail to the natural ambient they were emulating.  I am in awe of how cozy and wild this room feels all together. This is "bringing nature in" at one of its most elegant attendance.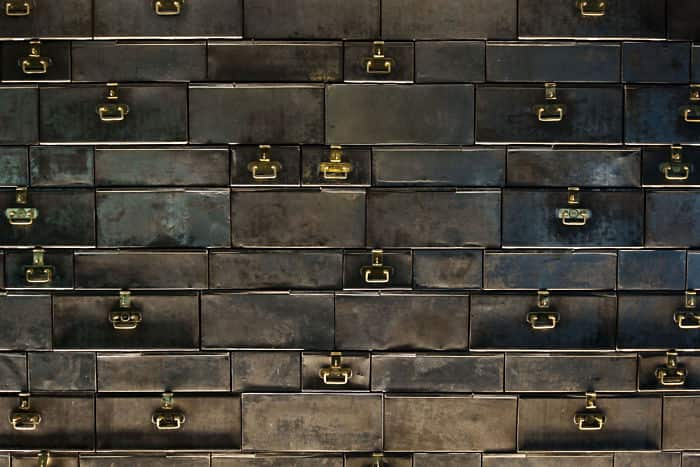 Here is a rustic, quirky and somewhat glam-vintage accent at the Banker's Bar.
And now, for the suites and en-suites: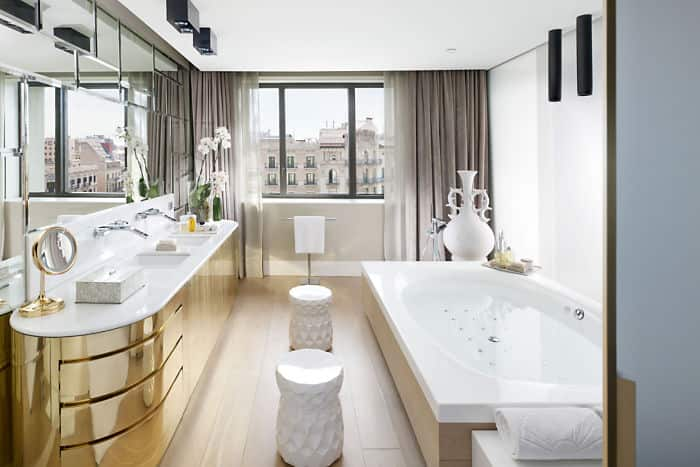 I can only imagine paying for these suites. Really, I can ONLY imagine. (But who knows, one can dream!)
And of course, I cannot end this tour without introducing you to the clever Patricia Urquiola, the orchestrator of this dreamland.
Disclaimer: While I daydream of visiting Barcelona and coming home to Mandarin Oriental, these images are not mine. Kindly click on the images for credits. 🙂 Head over to Mandarin Oriental Barcelona's website and the Contemporist  for more details.